Pentaho Community Meeting 2018 will take place in Bologna from November 23-25. It will be organized by Italia Pentaho User Group and by it-novum, the host of PCM17. As always, it will be a 3-days event full of presentations, networking and fun and we invite Pentaho users of every kind to participate!
For PCM18 we will meet in the beautiful city of Bologna. The guys of Italia User Group will take care of the venue and the program. With Virgilio Pierini as group representative we not only have a Pentaho enthusiast but also a native of Bologna guiding us to the beautiful corners of the hometown of Europe's oldest university!
What is Pentaho Community Meeting?
Pentaho Community Meeting is an informal gathering for Pentaho users from around the world. We meet to discuss the latest and greatest in Pentaho products and exciting geek stuff (techie track) as well as best practices of Pentaho implementations and successful projects (business track). Read this summary of Pentaho Community Meeting 2017 to learn more.
PCM18 is open to everyone who does something with Pentaho (development, extensions, implementation) or plans to do data integration, analytics or big data with Pentaho. Several Pentaho folks – architects, designers, product managers – will share their latest developments with us.
The event is community-oriented and open-minded. There's room for networking and exchanging ideas and experiences. Participants are free to break off into groups and work together.
Call for Papers
For sure, this is intended to be a community event - for the community and by the community. To register your proposal for the agenda, please use the contact form to send a brief description including your name and title in English until September 30th.
Register now for free!
Agenda
The agenda will be updated continuously, so stay tuned for updates! All updates will be posted on twitter, too.
Friday, November 23, 06:00 pm | Hackathon

We start the three-day PCM with a hackathon, snacks and drinks. After a 2-hour hackathon, a highly esteemed jury will award the most intelligent/awkward/funny hacks.
Saturday, November 24 | Conference Day
After the lunch, everybody splits up to join the business or the techie track.
Morning Keynotes
| | |
| --- | --- |
| | Welcome speechPentaho User Group ItaliaVirgilio Pierini, Massimo Bonometto, Francesco Corti, Sergio Ramazzina |
| | The future of Pentaho in Hitachi VantaraPedro Alves, Head of Product Design, Hitachi Vantara |
| | What's new in PDI 8.2Jens Bleuel, Senior Product Manager - Pentaho Data Integration, Hitachi Vantara |
| | DWH & Business Reporting Challenges at CERNGabriele Thiede, Leitung Monitoring and Reporting Section & Jan Janke, Deputy Group Leader of Administrative Information Systems, CERN |
After the lunch, everybody splits up to join the business or the techie track.
Business Track
| | |
| --- | --- |
| | Embedding Pentaho: Pharma Mobile ApplicationsGiorgio Grillini, Cloud Big Data and IoT Architect, Clickode & Virgilio Pierini, Freelance Consultant |
| | Bursting the black box: analyzing SAP data with PentahoChristopher Keller, Head of Consulting Big Data Analytics, it-novum |
| | TL for business development – easier, better, faster, stronger (dental supply industry usecase)Riccardo Arzenton, Project Manager, Yacme & Andrea Feccomandi, CTO, MAKE IT Group |
| | openLighthouse: ITSM analytics with PentahoDirk Rönsch, Senior Consultant, it-novum |
| | Enabling Business Users with webSpoonBart Maertens, Senior Business Analytics Consultant, know.bi |
| | Real time streaming with Raspberry PI and PDIHåkon Bommen, BI Consultant, Nagarro |
| | Layout editor for CTools dashboardsNuno Pereira, Senior Consultant, Data Analytics and IoT, Hitachi Vantara |
| | Smarter cities with PentahoGianluca Andreis, Engineering Head Coach at Hitachi Vantara, Hitachi Vantara |
| | Accelerating Neo4j implementations using kettleJan Aertsen, Sr Director Professional Services, neo4j |
Technical Track
| | |
| --- | --- |
| | Useful Kettle pluginsMatt Casters, Neo4j (and founder of Kettle) |
| | SSBI (Self Service BI) - Pentaho Plugin UpdatePranav Lakhani, SPEC INDIA |
| | Scaling Pentaho Server with KubernetesDiethard Steiner |
| | Capitalizing on Lambda & Kappa Architectures for IoT with PentahoIssam Hijazi, Lead Solution Engineer, Data Analytics & IoT, Hitachi Vantara |
| | Video Analytics: unlock value from videos using Pentaho/HVA connectorAlexander Keidel, Solution Architect & Stefan Müller, Director Big Data Analytics, it-novum |
| | PDI and XML: beyond the native stepsLuis Silva, Ubiquis |
| | How to ensure the integrity and convert a file based repositoryMihai Rizea, Business Intelligence Consultant & Antonio Pacheco, Business Intelligence Consultant, Ubiquis |
| | A Web ETL solution based on a reflective software approachLeonardo Coelho, Software Engineer, Hitachi Vantara |
| | Profiling Mondrian MDX requests in a production environmentRaimonds Simanovskis, Founder, EasyBI |
| | Big Data OLAP with Pentaho, Kylin and more...Emilio Arias, CEO & Roberto Tardio, Head of Big Data, Stratebi |
| | CMIS Uploader Extension: a useful little cube for Alfresco IntegrationRiccardo Arzenton, Project Manager, Yacme |
| | Securing a Pentaho Deployment Luis Martins, Senior Software Engineer Lead, Hitachi Vantara |
Sunday, November 25 | Social Event
Brunch, sightseeing and... let´s see!
SAT, Nov 24 | Conference day and get together with dinner and drinks at Palazzo Gnudi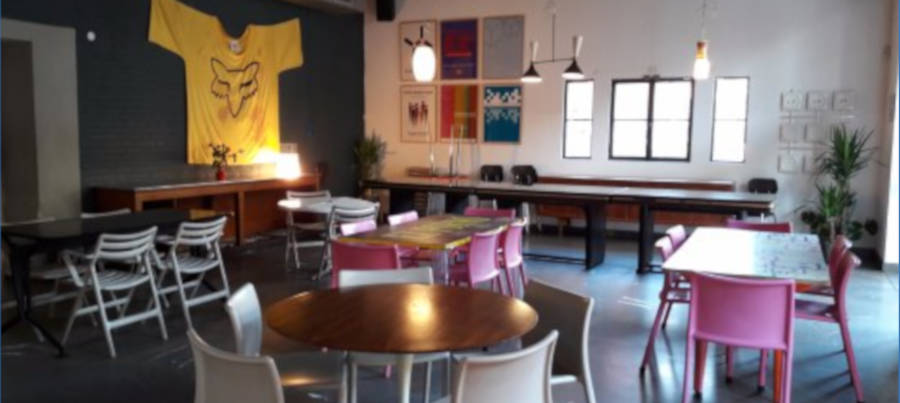 Hotel reservation
We reserved for you two neighbour Hotels in the city centre of Bologna within walking distance to the Hackathon, Meeting Location and Social Event:

Communicate the keyword "PCM18" via e-mail or phone call and you get access to our contingent and special rate for the Community Meeting.
Please keep in mind that this is a limited offer - first come, first serve!
Arriving by Car
There is a public parking lot under Palazzo Gnudi, on the right side if you are facing the main entrance.
Address:
Garage Bologna,
Via Riva di Reno, 75/2,
40121 Bologna
Arriving by Plane
The most convenient way to reach the city centre is the shuttle service Aerobus. It runs every 11 minutes every day of the year and a one-way ticket from/to the Airport costs only € 6.00. Tickets can be purchased directly on the website, from the automatic vending machines located in the airport, and in Bologna at the Central Railway Station (at the Aerobus departure point). The ticket can also be used on all public transport in the Bologna urban area within its 75 minutes of validity. If you want to travel on other city buses, electronic tickets must be converted before boarding. Visit the website for further information.
About the organizers of this year's Pentaho Community Meeting
About Italia Pentaho User Group
Italy is among the countries with the widest open source adoption. There is a bunch of Pentaho users ranging from governmental organizations to large and small companies. PCM already took place in Italy in 2011. Italia Pentaho User Group is the central platform for Pentaho users in Italy providing a networking hub for developers and users. Contact them at @PUG_Italia
About it-novum
it-novum's big data analytics department is specialized on integrating and enhancing open source business solutions, f.e. for data integration and data warehousing, reporting and analytics. We are a full service provider including consulting, proof of concepts, workshops, implementation and support.
Our expertise lies in combining technology expertise with a deep understanding of business processes in companies. We have demonstrated our competence in regards to open source in more than 750 complex and demanding projects.
About Pentaho
Pentaho is the leading open source platform for data integration, business analytics and visualizations for thousands of organizations worldwide. Pentaho offers analytics solutions up to 90% cheaper than traditional big data and business intelligence vendors.
Pentaho supports enterprises in making the right decisions on operational and strategic levels. As the only platform both for business intelligence and big data Pentaho offers a comprehensive solution for data integration, analytics, data mining, reporting and dashboards plus a mobile app.
With Pentaho you can easily extract, transform and visualize data from big data stores via one single platform. Pentaho processes data up to 15 times faster than comparable solutions. This helps to drastically reduce the time for creating, developing and providing big data analytics solutions.
About Hitachi Vantara
Hitachi Vantara, a wholly owned subsidiary of Hitachi, Ltd., helps data-driven leaders find and use the value in their data to innovate intelligently and reach outcomes that matter for business and society. Hitachi Vantara combines technology, intellectual property and industry knowledge to deliver data-managing solutions that help enterprises improve their customers' experiences, develop new revenue streams, and lower the costs of business. Only Hitachi Vantara elevates your innovation advantage by combining deep information technology (IT), operational technology (OT) and domain expertise. Hitachi Vantara works with organizations everywhere to drive data to meaningful outcomes.
The Team